For people who use their computer offline and want to set up emails to send.
Open Outlook.
Click the Send Receive tab.
Click Send Receive Groups, then Download Addressbook.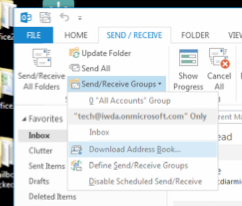 Then in Office Address Book:

Tick Download changes since last send/receive
Select Offline Global Address List
Click OK.
Click Addressbook, top right to view whole list.